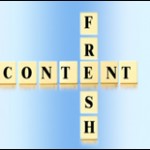 One of the worst things a company can have on their website is an outdated design or outdated information. So many times, I have been involved with or have overheard conversations that go like this:
Customer: "It says here that you have a 30% sale on shoes?"
Company: "Oh, that sale ended 2 weeks ago"
Customer: "But it still says on your website that the sale is going on.."
Company: "Yeah, that information is old, we need to remove it."
A website with outdated information or an amateur looking, outdated design from 10 years ago is big turnoff for a potential customer because the company is basically giving the impression that they do not care and that thin level of trust that you work so hard to obtain goes right out the window. You never want to lose customers because of an outdated website design. Here are some ways that you can keep your website design fresh and updated.
Blog Categories
Advertising
Parse error
: syntax error, unexpected ';' in
/home3/bergerin/public_html/wp-content/themes/boldy/footer.php
on line
8