Browsing articles tagged with " content"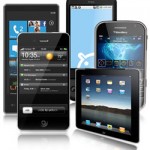 "It seems like the whole world has a smartphone these days. As of December 2010, a reported 31% of all US mobile phones were smartphones.
That means there's likely to be a LOT of people viewing your website on a mobile device. Do you know what kind of experience those people have on your site? Does your site have a dedicated mobile version?
Here's 5 reasons why we think it should."

"There are two branches of Starbucks near my office, but I will always go to the one that's slightly further away. Both sell exactly the same products, the decor is identical, and the queues are always a similar length.
Why go to the one that's further away? I like the way the barista talks to me.
Although the content of our brief exchanges is no different from the conversation I'd have at the other branch, there's something very different about how this interaction sounds and feels: tone."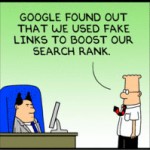 "As many of us web developers already know, Google is rated by many as the number one search engine in the world. We personally know that our websites get about 90% of their search engine traffic direct from Google searches.
Getting indexed by Google can be a pain, but getting highly placed rankings for specific keywords seems to be the nut that not many web developers without SEO (search engine optimization) experience or seo training can crack.
Today we're going to give you an informative primer on the basics of search engine optimization techniques many of which we use everyday to optimize our websites and stay ahead of our competitors."
[Go to full article]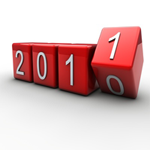 "Everything inside the design world is permanently changing, evolving and adapting into new ways of expression and communication looking to satisfy the new consuming needs and set innovative exchanging channels. 2010 made a huge closure for the final year of the first XXI century decade, we witnessed the rising of tablets (iPad, Samsung Galaxy Tablet among others), the demise of Internet Explorer 6 and the absurd fanaticism towards Flash (though it's losing a lot of fans), which is going to be slowly replaced by HTML5 (we're not saying that Flash is dead, only that HTML5 will begin to cover many of its current uses)."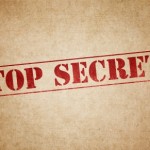 "Here's the biggest secret of social media: if you don't like people very much, it won't work very well."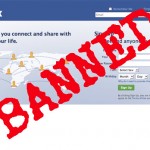 "Social media is a combination of human interaction through web applications where people produce their own content, mold their own experience, and define their online presence. A loose definition of social media is that it's like a country, people gather and interact with massive amounts of people from their area and abroad. It's really a broad place, both wonderful and terrible depending on your use of it.
That said, there are many people out there (both individuals and groups) that are very adept at misusing the powers of social media. Read on and be one of the people who understand just how terrible things can be if social media is misused. I am no social media expert and probably never will be, most of what I am to say is derived from my own experience of being a netizen. By all means please criticize!"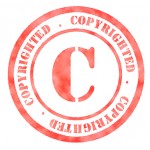 Great introduction to what to beware of on the web to prevent copyright and licensing issues.
"The Web is full of creative and practical resources that we can use to improve our projects. Photography, fonts, music and code are perfect examples. Finding stock objects and existing implementations is often quicker, cheaper and more practical than producing your own.
Whether free or not, these resources normally come with a license to ensure fair use. For professionals, understanding the limitations of a license is critical; with this knowledge, you'd be surprised by what's available. Understanding copyright and licenses allows us to do what we do best: be creative."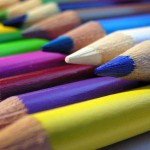 "Sometimes I'll just stare at a website for minutes on end, trying to figure out why it's so confusing. Unfortunately, most websites we visit are far more complex than they need to be. I don't mean complex in terms of functionality, but in terms of all the types of content you are confronted with on a single page. In addition to the basics – a logo, navigation menus, page title, the main content, and one or two calls to action – most web pages are simply overrun with advertisements, social media widgets, and lures to even more (supposedly related) content. Follow these tips to cut the clutter."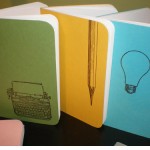 "There are times in life where everything goes well, people like your work and you get more and more clients. But sometimes the business stops, work flow decreases, you get bored and uninspired, and you stagnate. The reasons behind this can vary, but mostly it's just because you're feeling uninspired and have lost your drive. It's very easy to lose inspiration, when we are not surrounded by a learning and inspirational community.
You know you love what you do, so don't quit. In order to counteract the situation, you need to go further, learn new things, and adopt new work methods. You will find out that maybe you just need a push or build your own motivation and energy to go forward, or that maybe you are just afraid to step up.
So grab a pen and get ready for new resolutions:"
Blog Categories
Advertising
Parse error
: syntax error, unexpected ';' in
/home3/bergerin/public_html/wp-content/themes/boldy/footer.php
on line
8