Browsing articles from "September, 2011"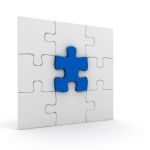 "Web design used to be a developer's playground before UX designers came and added more levels to the process. As the center of gravity shifted from designing systems to creating experiences, it became more clear that everything we designed needed to add value to our life and choices. As we move to an experience economy, allot of designers spend time looking for inspiration in online resources, only to discover that the best solutions come from offline sources and everyday life. UX designers will become more skilled at identifying real world resources that can be applied in web design, because they are increasingly relevant to their job.
Design thinking needs to go outside aesthetic or functional challenges and bring in solutions inspired by people. This article talks about being "people aware" and using human factors to improve user experience…"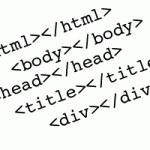 "View the source code of a hand full of websites featured in CSS galleries today and you'll often see the same errors appear time and time again. These mistakes are usually habits we picked up during our early days of coding that have stuck around due to lack of clarification. This post rounds up a collection of common HTML tag and element misuses and describes the best practice to correctly and semantically use them in your markup…"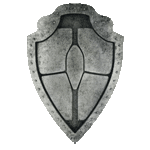 "There are several types of design and every web designer decides for himself which approach he takes, but today we take a look at a particular one of them, called Defensive web design. What does it mean? The defensive design is also called contingency design and refers to the idea that the interface has to be designed in such a way that potential failures will not force the user away from your webpage, but will keep him there.
The contingency design can contribute a lot to your success, because all designers know there is not a product without flaws, therefore getting the best out of these flaws will help you keep your visitors close. Contingency design is familiar to a context that happens a lot in the stores. When the client goes and asks for something that is not in stock, he will not get rejected. The shop assistant will most of the time recommend another product. The defensive design does the same thing: takes the client's mind away from the problem and helps him with information or makes him try again."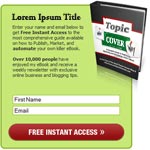 "An email list is the lifeblood of any internet based business. If you are running a blog or website for the sake of making money, an opt-in list is an absolute necessity. After all, the money is in the list. But after you design an opt-in form, one of your main decisions becomes where to actually place the form. Here is a list of 10 places that are great for an opt-in form (and remember, you can choose more than one).
1. Above the Header
If one of your top priorities is to build your opt-in email list, wouldn't it make sense for the form to be the first thing that people see? Since the header is the first thing that most visitors look at when visiting a site, placing an opt-in form right above the header puts in a position of gaining maximum exposure.
There are a few ways to put an opt-in form above your header, but using a simple WordPress plugin is the easiest way to go. The Hello Bar and ViperBar are two of the more popular tools for this purpose.
On my website I prefer to use ViperBar because it has split testing capability. Some visitors will see a message that says 'Free updates and access to all my ebooks' is like a dream come true! And some will see 'Get free updates from Reality Burst. No-spam Ever! EVER!'"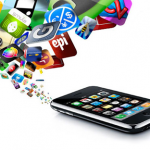 "If you've been on the scene with iOS then you've surely seen some of the beautiful app websites cropping up. These have been released over the past couple of years as developers have been looking for ways to attract marketing potential. There are a lot of very standard-looking templates out there for web designers, but my hope is to tackle something new!
Today we'll be creating a styled iPhone App website template using HTML5/CSS3. This will not be targeted onto a specific app, so we don't include a download link to the app store. Instead I've created a small e-mail signup form through MailChimp so you can hook early adopters into the app for pre-release. This is great for developers who need to get something up and running for their product before it's on the market…"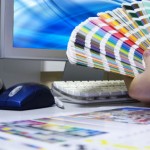 "One of the greatest things about having access to the Internet, is the educational opportunities that it affords the public. People in all professions have the ability to expand their knowledge base through the wealth of information being shared via the Internet, and the same holds true for those who are studying graphic design.
The Internet is positively bursting with tutorials and resources that can help one advance through the various stages of becoming a successful graphic designer. All the way, from a newbie to an experienced pro. Today, that is our purpose here. Gaining knowledge about graphic design so that we can advance our skills and blossom in our chosen fields.
Here is a collection of invaluable educational resources on graphic design that have been broken down into different categories depending on your preferred methods of consumption. Each one of us has their own approach of learning, either learning visually, auditory or through repetitious means. It was in that vein in which the resources were collected.
We have tutorials for your hands-on approach, podcasts for a more auditory take and an assortment of PDFs and articles to read through."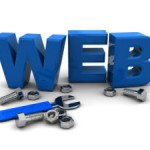 "To get started with building a responsive site, having a strong toolkit can make a world of difference. Here Denise Jacobs rounds up 21 great tools to aid the process of making your sites responsive
As introduced/coined by Ethan Marcotte in both his article Responsive Web Design as well as his recently released book, one needs three elements to make a site responsive:
A flexible/fluid grid
Responsive images
Media queries
There are plenty of othergreat articles that cover motives, concepts, and techniquesregarding responsive web design, so we'll keep the focus of this article on some top tools that will help you become responsibly responsive."
Blog Categories
Advertising