Browsing articles tagged with " website design"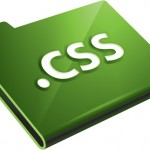 "By now, I think it's safe to say that most designers on the web are using CSS in some capacity. Even those (misguided) individuals who are still using table-based layouts have a tendency to use CSS for some basic styling, such as establishing fonts and link colours. With that in mind, I thought it might be worthwhile cover some of what I have found to be best practices.
Before getting started, it's important to note that these are practices and habits that I have developed based on my own experience, which includes developing different sites, my own experiments and reading from a variety of sources. While I have my own reasons for the way I do things, I am in no way presenting the following as CSS gospel that absolutely needs to be followed.
As with anything, take what you read, weigh it against your own knowledge, values and experience in order to formulate your own methodology."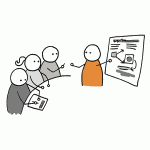 "Imagine a user who is really excited about your product or service. They're ready to sign up, so they go to your form page and start filling out their information. The way you align your labels with your form fields can affect how easy it is for users to fill out the form. Do you want to give users a quick, easy and painless experience or do you want to give them a hassle? If you want to make their experience quick, easy and painless, consider using top aligned labels for your form fields."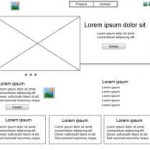 "Over the past couple of days, I have been working on an initial concept/prototype for a new, interesting website. As I normally like to do whenever I am tackling a new project, I started by opening up a notebook and making a few really simple layout sketches for how I initially thought the page should be laid out (at this stage, I am just working the layout for a single type of page, with others following later). After discussing these initial concepts with members of the team I am working with, I very logically moved on to the creating more fully realized wireframes. For me, this meant printing of some grids and using a pen to draw and label content boxes.
The process, however, started me thinking about wireframes, their importance and the role(s) that they play in the design and development process. More specifically, it got me thinking about how wireframing even in the rudimentary pencil on a paper grid method that I use may be even more important and useful than it may initially appear, or than we like to give it credit for."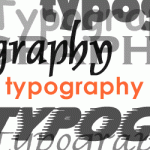 "Headlines are one of the most important elements on your page and are often the starting point that sets the tone for the entire design. So why not make them great?
Today we'll take a look at seven different design techniques that you can implement in a minute or less that will boost your headline from plain to awesome.
We'll start with the most typical and basic trick on the list. One of your most powerful tools for creating headlines is contrast, which we'll be using again and again throughout this post…"

"There are two branches of Starbucks near my office, but I will always go to the one that's slightly further away. Both sell exactly the same products, the decor is identical, and the queues are always a similar length.
Why go to the one that's further away? I like the way the barista talks to me.
Although the content of our brief exchanges is no different from the conversation I'd have at the other branch, there's something very different about how this interaction sounds and feels: tone."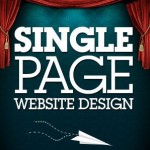 "One-page websites are hot and popular no doubt about that. But they aren't for everyone or every business. It's easy to want one because they're popular; and if done correctly, yours could be a hit. But make sure you're project qualifies first.
A good candidate for a one-page website is not super-heavy on content. You only have one page to get your point across, and there are only so many animations and tricks you can throw in before they get stale.
Plus, most one-page websites are unconventional in their layout. Trying to fit a lot of content onto one page without looking cluttered is pretty tough.
Potential uses vary, but some of the most popular candidates for one-page websites are personal portfolios and websites for businesses that sell only a few products or services.
If you qualify, make sure your website hits the mark. There are always certain things you have to follow through on when making any website, but the points below are especially critical to single-page websites."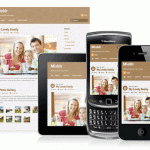 "Responsive design and layout are the hot topics of today in the Web Design industry. More and more emerging ideas and methods are being developed every day. Sometimes all of this can seem like information overload.
In this article Chris Coyier of CSS Tricks does a great job focusing on one very important aspect of responsive design – what in the world do I do with my menus?"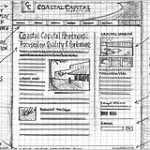 "When I finished building my first web app (CompVersions, which allows you to collect feedback from clients), I was surprised at the number of user interface decisions and considerations I hadn't accounted for at the beginning of my journey. I'd like to share some of those things with you.
Many of these design considerations might seem superficially obvious, but once you're going through the design and development process, it's easy to forget about them because they're like condiments you hardly notice them when they're there, but if they're missing, your food just doesn't taste right.
Blank State
The blank state is how your app will look and function when the user hasn't entered any data yet (except perhaps their email address after signing up for an account). This is the first interaction and scenario that your user will encounter with your app and it can make or break their first experience and impression."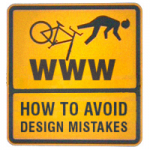 "With today's snazzy and competitive Web 2.0 and social media world, universal design is many times forgotten. It's bewildering as to why since there are many social, technical, financial, and legal reasons which support universal design practices. Let's discuss some of the more prevalent issues in websites today, and how they relate to the main universal design principles.
The Principles
First, let's review the seven universal design principles including some web-related examples. Keep in mind that these principles are applied, of course, to many industries outside of computer and web, such as civil engineering (buildings, walkways), entertainment (movie theaters, theme parks), and transportation (buses, trains)." [Go to full article]
Blog Categories
Advertising
Parse error
: syntax error, unexpected ';' in
/home3/bergerin/public_html/wp-content/themes/boldy/footer.php
on line
8