Browsing articles tagged with " web site design"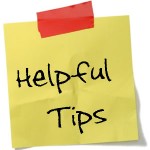 "Dealing with clients is a great challenge for everyone. Oftentimes, we encounter problems in working with our clients. These are actually not just habits of clients but are the realities of work. It now depends on how you deal with it. Here are some habits of clients that most designers experience:"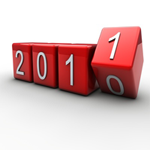 "Everything inside the design world is permanently changing, evolving and adapting into new ways of expression and communication looking to satisfy the new consuming needs and set innovative exchanging channels. 2010 made a huge closure for the final year of the first XXI century decade, we witnessed the rising of tablets (iPad, Samsung Galaxy Tablet among others), the demise of Internet Explorer 6 and the absurd fanaticism towards Flash (though it's losing a lot of fans), which is going to be slowly replaced by HTML5 (we're not saying that Flash is dead, only that HTML5 will begin to cover many of its current uses)."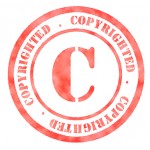 Great introduction to what to beware of on the web to prevent copyright and licensing issues.
"The Web is full of creative and practical resources that we can use to improve our projects. Photography, fonts, music and code are perfect examples. Finding stock objects and existing implementations is often quicker, cheaper and more practical than producing your own.
Whether free or not, these resources normally come with a license to ensure fair use. For professionals, understanding the limitations of a license is critical; with this knowledge, you'd be surprised by what's available. Understanding copyright and licenses allows us to do what we do best: be creative."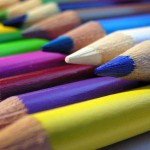 "Sometimes I'll just stare at a website for minutes on end, trying to figure out why it's so confusing. Unfortunately, most websites we visit are far more complex than they need to be. I don't mean complex in terms of functionality, but in terms of all the types of content you are confronted with on a single page. In addition to the basics – a logo, navigation menus, page title, the main content, and one or two calls to action – most web pages are simply overrun with advertisements, social media widgets, and lures to even more (supposedly related) content. Follow these tips to cut the clutter."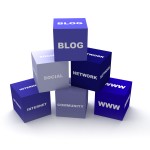 HubSpot recently crunched the lead generation numbers for over 4,000 companies, and the results, at least from a marketing perspective, make quite a compelling case that "more is better" when it comes to content creation.
In the case of blogs, landing pages, and indexed pages — which are all critical pieces of the inbound marketing methodologies — data showed that companies that created more, generated more leads and traffic back in return.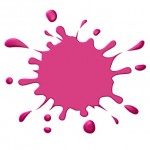 "What colors should I use for my business?
It's one of the most common questions I hear. And I understand why it's daunting. With millions of available choices, where should you start?
In today's post I'm going to share five techniques for choosing color for your business, plus a free tool you can use as a reference whenever you need to create a color palette for your business."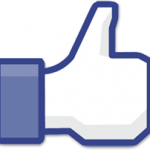 "There are a variety of reasons why Red Bull has over 20 million Facebook fans, but one that surfaces to the top is their unapologetic Like our Page, (hint, hint) custom landing greeting. And while Red Bull has a budget larger than most of us, that doesn't mean we're cut out of the custom landing page party. Thanks to a fantastic WordPress plugin and a bit of copy/paste inside Facebook, you can have a custom landing page up and running within 5 minutes.
Here's how: "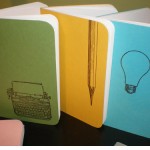 "There are times in life where everything goes well, people like your work and you get more and more clients. But sometimes the business stops, work flow decreases, you get bored and uninspired, and you stagnate. The reasons behind this can vary, but mostly it's just because you're feeling uninspired and have lost your drive. It's very easy to lose inspiration, when we are not surrounded by a learning and inspirational community.
You know you love what you do, so don't quit. In order to counteract the situation, you need to go further, learn new things, and adopt new work methods. You will find out that maybe you just need a push or build your own motivation and energy to go forward, or that maybe you are just afraid to step up.
So grab a pen and get ready for new resolutions:"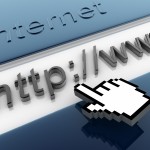 "Your home page is by far the most important part of your website because it's the only impression that many people will get of your company. Generally, you only have a few seconds to catch visitors' attention and convince them to continue surfing your site. Therefore, by optimizing your home page, you should be able to get more out of your entire website. Here are a few tips to help you get started: "
Blog Categories
Advertising
Parse error
: syntax error, unexpected ';' in
/home3/bergerin/public_html/wp-content/themes/boldy/footer.php
on line
8