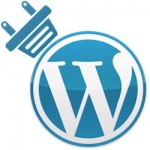 "Previously, we brought you a handful of ways to expand on the functionality of any WordPress based site using some inspired plugins and/or themes to elevate this CMS beyond its humble beginnings as a blogging platform. With ways to turn WP into a Discussion Forum, an Online Shop, and a Helpdesk. Today, that mission continues.
Excerpt from Part One
Theme designers and plugin developers have been pushing the boundaries of what WordPress can do for some time. This has accelerated since the introduction of Custom Post Types into the WordPress core as it allows developers to use WordPress in a lot of weird and wonderful ways.
Today we will begin showing you examples of themes and plugins that let you use WordPress in ways you may have never thought possible.
As we mentioned last week, in this installment we will show you how to extend the possibilities of your WP site to make it a Wiki, an Arcade, a Job Board, a Membership based site, a Review site, or just a Q&A site. Now let's get at it."
Blog Categories
Advertising
Parse error
: syntax error, unexpected ';' in
/home3/bergerin/public_html/wp-content/themes/boldy/footer.php
on line
8