Browsing articles tagged with " responsive web design"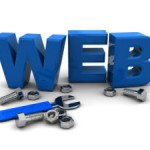 "To get started with building a responsive site, having a strong toolkit can make a world of difference. Here Denise Jacobs rounds up 21 great tools to aid the process of making your sites responsive
As introduced/coined by Ethan Marcotte in both his article Responsive Web Design as well as his recently released book, one needs three elements to make a site responsive:
A flexible/fluid grid
Responsive images
Media queries
There are plenty of othergreat articles that cover motives, concepts, and techniquesregarding responsive web design, so we'll keep the focus of this article on some top tools that will help you become responsibly responsive."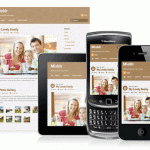 "Responsive design and layout are the hot topics of today in the Web Design industry. More and more emerging ideas and methods are being developed every day. Sometimes all of this can seem like information overload.
In this article Chris Coyier of CSS Tricks does a great job focusing on one very important aspect of responsive design – what in the world do I do with my menus?"
Blog Categories
Advertising
Parse error
: syntax error, unexpected ';' in
/home3/bergerin/public_html/wp-content/themes/boldy/footer.php
on line
8