Browsing articles tagged with " mobile application design"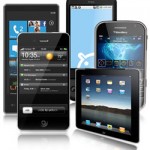 "It seems like the whole world has a smartphone these days. As of December 2010, a reported 31% of all US mobile phones were smartphones.
That means there's likely to be a LOT of people viewing your website on a mobile device. Do you know what kind of experience those people have on your site? Does your site have a dedicated mobile version?
Here's 5 reasons why we think it should."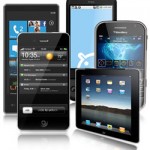 "A positive first impression is essential to relationships. People look for trust and integrity, and they expect subsequent encounters to reflect and reinforce their first impression. The same principles apply to brands and their products. Design plays an important role in building lasting relationships with end users and, thus, in supporting the brand's promise.
Users expect mobile services to be relevant and user-friendly and to perform well. The limitations of the medium, however, impose significant challenges to designing products that meet all of those expectations. While often underestimated, performance is a crucial contributor to a trustworthy mobile user experience. Therefore, it should be considered a key driver in the design process.
In this article, we'll discuss performance in relation to design and present seven guidelines that can help shape design decisions related to performance while accounting for the needs of end users and businesses. These guidelines are based on the experiences of our teams in designing native mobile apps for a broad product portfolio and on multiple mobile platforms."
Blog Categories
Advertising
Parse error
: syntax error, unexpected ';' in
/home3/bergerin/public_html/wp-content/themes/boldy/footer.php
on line
8