Browsing articles tagged with " flex box"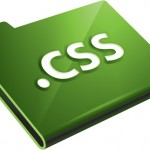 "CSS offers several tools to help with site layout. Over the years we've worked mainly with floats, positioning, and margins, but let's face it, most of us would like more. Fortunately css3 is giving us more tools for layouts. One of those tools is the flexible box.
A couple of weeks ago .net magazine published an article on The future of css layouts, in which they covered several new css3 layout modules. I'd like to work through some of them starting today with the flexible box layout module.
I've created a demo page illustrating some of the properties of the flexbox, though there's not much to see in the demo that you can't see from the images throughout this post. It's there in case you want to play around with the source code."
Blog Categories
Advertising
Parse error
: syntax error, unexpected ';' in
/home3/bergerin/public_html/wp-content/themes/boldy/footer.php
on line
8