Browsing articles tagged with " flash"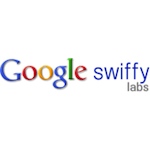 "Google's Swiffy can convert basic Flash applications to HTML5. Unlike similar projects before it, Swiffy appears to emulate the ActionScript Virtual Machine, which suggests that conversion of complex Flash apps to HTML and JavaScript is actually viable.
Recently, Twitter went a-fury with Google's announcement of Swiffy, a tool to convert compiled Adobe Flash files, or SWFs, to HTML5 animations. If you keep a search open for HTML5 game-related material like I do, you might have been overloaded with mentions about Swiffy being a game changer in the war between HTML5 and Flash. Sensationalist terms like war aside, Swiffy is indeed an important creation.
But wait, you might say, didn't Adobe release something just like this? Sure Adobe released a similar experiment, Wallaby, in March of this year, but it only supports the most basic Flash features. Swiffy has taken an important step further: emulating the ActionScript Virtual Machine.
Why is this important?"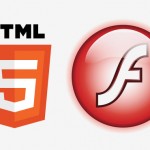 "The real challenge before CS is the emergence of new standards, specifically HTML5. HTML5 will lessen the relevance of Flash and ultimately of Creative Suite.
Growing adoption of HTML5 on the Web lessens the reliance of developers on Flash. It used to be that nearly all interactive graphics and video on the Web were delivered by Flash technology."
Blog Categories
Advertising
Parse error
: syntax error, unexpected ';' in
/home3/bergerin/public_html/wp-content/themes/boldy/footer.php
on line
8