Browsing articles tagged with " blog"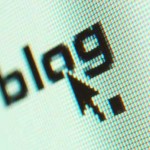 Are you a site owner? Have you added a blog to it as well?
If the answer to the last question is yes, then you are going in the right direction. Blogging has really taken the internet world by a storm and these days, blogs are starting to turn into magnets for potential buyers. It is not a strange thing that most of the biggest websites out there have their own blogs. Read on to see what exactly you are missing out if you haven't yet implemented a blogging system on your website.
Blog Categories
Advertising
Parse error
: syntax error, unexpected ';' in
/home3/bergerin/public_html/wp-content/themes/boldy/footer.php
on line
8