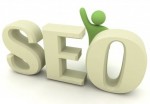 "If the content is the King, we can say SEO is the Queen.
We have already brought you a lot of articles on SEO to help you optimize your blog and make it search engine friendly so you can increase your traffic and your sales. Today I will talk about WordPress SEO Optimization, being that it's the most used platform by self hosted blogs.
They say that WordPress is SEO Optimized which is the reason they use it, but it's not fully SEO Optimized and so to reach the 100% you have to put in a little hard work apart from all the plug-ins we suggested already.
Its pretty easy to submit your blog or website to the search engines by just copying your sitemap's URL and hitting the next buttons for their submission process. But in order to make the search engines pick your new posts and inject them into their site's data we need to optimize our posts, just as we optimize our blog. It includes the keywords, that we use in our blog or website's header as well as the Titles and the Tags.
So in order to write a perfectly SEO optimized blog post, we need to think about it just as a web page and use some, or all, of my tips below. We will focus mainly on WordPress, for it is pretty easy to optimize for the search engines."
2 Comments
Blog Categories
Advertising
Parse error
: syntax error, unexpected ';' in
/home3/bergerin/public_html/wp-content/themes/boldy/footer.php
on line
8