Browsing articles tagged with " pseudo tags"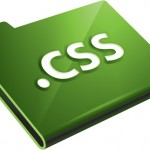 "If you've been keeping tabs on various Web design blogs, you've probably noticed that the :before and :after pseudo-elements have been getting quite a bit of attention in the front-end development scene and for good reason. In particular, the experiments of one blogger namely, London-based developer Nicolas Gallagher have given pseudo-elements quite a bit of exposure of late.
To complement this exposure (and take advantage of a growing trend), I've put together what I hope is a fairly comprehensive run-down of pseudo-elements. This article is aimed primarily at those of you who have seen some of the cool things done with pseudo-elements but want to know what this CSS technique is all about before trying it yourself.
Although the CSS specification contains other pseudo-elements, I'll focus on :before and :after. So, for brevity, I'll say 'pseudo-elements' to refer generally to these particular two."
Blog Categories
Advertising
Parse error
: syntax error, unexpected ';' in
/home3/bergerin/public_html/wp-content/themes/boldy/footer.php
on line
8